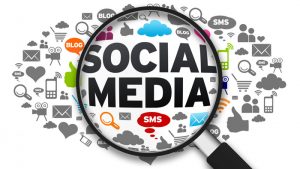 Promoting your business over social media is the new trend and has proven to be a very successful marketing method!
With over a billion users currently active across social media networks, excluding blogs and forums, it is imperative to stay on par with trends for your business to flourish!
How we can help
Businesses develop social media in order to build a closer customer relationship.
For example, by creating a Twitter account, any business can receive feedback from their customers and improve their clients' needs by adapting to them.
Another technique is 'social gaming'- online games are highly effective to communicate or to win new fans and new customers for your business.
Be present on:
Facebook
Google+
Twitter
LinkedIn
YouTube
Instagram
Blogspot
..More
Find out more details on how you can benefit from our Social Media services by contacting us. See also Internet Marketing for more options promoting your business.
Social Media Facts
Facebook
Monthly active users are nearly 850 million.
20% of the world's web pages can be found on Facebook.
2.7 billion 'likes' per day.
57% are female users.
100 billion connections.
Twitter
Over 465 million accounts.
175 million tweets every day.
1 million account creations per day.
Top 3 countries on Twitter are USA, Brazil and Japan.
LinkedIn
2 new members every second.
LinkedIn claims 36th position among the world's most visited websites.
One million accounts created per day.
Top 3 countries using LinkedIn are the USA, Brazil and Japan.
Europe has 34 million subscribers and 57 million in the USA.
In 2011, more than 4.2 billion professionally-orientated users have been active on LinkedIn.
YouTube
Top 3rd most visited website, according to Alexa calculations.
Handles 10% of Internet's traffic.
2 billion videos viewed per day.
An average person spends 900+ seconds every day on YouTube.
44% of YouTube's users are 12-34 years old.
829,000+ videos uploads every day.