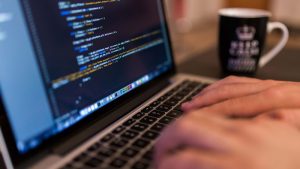 Aside from offering you superlative web solutions, we are also here to help you, guide you and support you, through continuous website support and maintenance.
At CyTechnology, we make sure that your website always remains up to date by:
Providing you with the latest security software
Constantly updating your company's news and pages
Supporting you with any design modification you request
Our promise to you is to play a crucial part in:
Helping you save time and money by allowing you to focus on your business plans while we focus on your online reputation.
Assisting you in increasing your productivity by supporting all your needs and desires throughout our continuous collaboration.
Managing and leading your online presence by providing you with our online expertise and leading you to ultimate success.
Our Web Management package features: 
Web Hosting
Domain Registration/Renewal
Email Accounts
Spam Filtering
Content Updates
Website Backups
Email Backups
Email Troubleshooting & Support
Firewall Protection
24/7 Phone Support
If you already have a website and are happy with it, and all you need is an expert to update, upgrade and/or maintain it to the highest of standards, you have come to the right place!
Our annual Web Management plans will not let you down! Contact us for a quotation.
If you are in search of a new online identity, you may look into our Web Design services.