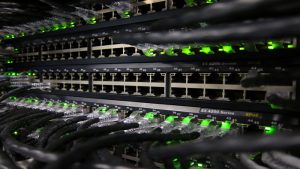 Downtime is no longer an option and demands on excellent networking continue to escalate!
Is your network infrastructure designed in a way which will deliver the results you need?
It is imperative that your infrastructure is designed to deal with increased network traffic and scaled to data and user requirements.
CyTechnology collaborates with partners such as HP and Cisco and therefore repeatedly utilises free-flowing networks without bottlenecks, ultimately delivering a balance between speed, accessibility, reliability and the highest levels of security.
If you are an IT Manager dealing with a fast growing or changing network requirements, we are here to help you!
Contact us to speak to one of our networking specialists.
Contact us for more information on how we can provide you with the best networking solutions.